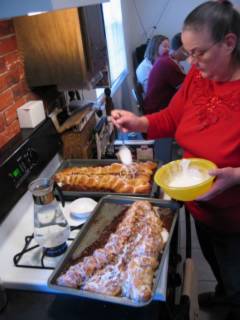 Christmas was deemed a big success from the beginning at breakfast of my traditional family Christmas Tree Coffee Cakes to the leftover turkey sandwiches at the end of the day.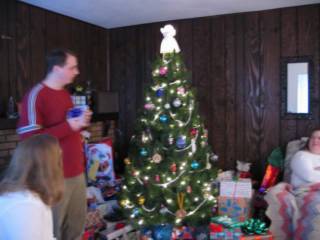 Seems we opened presents forever! Everybody was very pleased with everything, and we all had a wonderful time. I learned to play Eucher (a card game) from my niece, nephew and his wife - although I didn't quite get the hang of it and am sure I'll need more practice!
Even though I made it through the day without falling asleep on the couch, the kids still managed to snag my digital camera and take some very fuzzy photos!
Camera Banditos Look Like This:

The new baby got a ton of things and seemed very pleased with it all - just check out her "smile" below!!!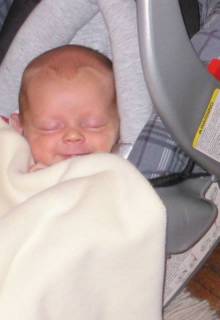 Has been a wonderful Christmas for all of us!